Love During Lockdown – The Perfect COVID Valentine's Day Gift
Love is in the air, everywhere I look around. COVID is also in the air, every sight and every sound.
We've made it to 2021, and the newest, hottest trend is to wear masks, sanitise your hands and watch Netflix. In Sydney, we have it good, but there's still some restrictions in place. With Valentine's around the corner, ladies and gentlemen – beware, your last minute last ditch efforts won't be working.
Personally speaking, I know the men might be in trouble because all of the guys I've known love doing the last minute google search. The amount of times I've seen my friends search for hot Valentine's gifts for her, expensive valentine's gifts for her, luxury valentine's gifts, romantic valentines gifts, last minute valentines gifts etc you get the gist of it – I've seen all the search terms. 9 times out of 10 I've seen them get away with a romantic dinner, or picking some sub-optimal but passable gift from the top 10 valentines gift guides for girlfriends (we will be publishing our Top 10 Valentines Gift Guide – Treat 'Em Style soon). Prior to COVID, the valentine's gifting trend has been more about

experiences.
Come 2021, there is no more last minute, creative experiences or easy to book romantic restaurants because for one, good luck getting a table when a restaurant can only have 10 people at a time, and two, you'll be having a time limit on your table which really dampens the mood.
You can't take them on fun valentines experiences like to Luna Park for a nice French Kiss behind face masks amongst lingering fear of COVID.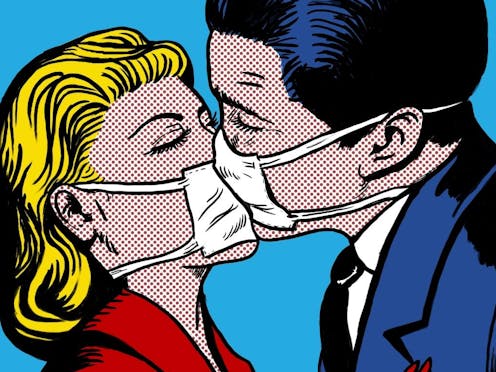 Above all this, is the expectation year on year, on finding something different. Unique. Special. Whether it's the perfect valentine's gift or the new hot valentine's gift that they're guaranteed to love.
Sorry honey, this is 2021.
That overused cliché red rose isn't going to work anymore, those chocolates are going to ruin the new year resolutions and champagne? Isn't that just traditional and overdone? Valentine's is the one time of the year, where people are wanting to splurge or be spoilt on a romantic, thoughtful, luxury Valentine's Gift. It's the thought that counts, but also, how special does it make them feel? How unique is the gift? Whilst you can find unique, how do you make sure it doesn't break your piggy bank but is still an expensive valentine's gift where they feel valued and like the only one in your world?
This is why, we've created the best Valentine's gift for you.
We have brought the best across all worlds, where beautiful, traditional meets modern and delicious. But it's still a practical Valentine's Gift because it's guaranteed to satisfy taste buds, but most importantly, this is the first ever, one of a kind and unique creation to make your loved one feel special.
Can we get a drum roll please? Oh wait. COVID restrictions. No drum boys around.
This is the best Valentine's gift you can send - the first ever floral & pronut arrangement. We've brought the best of both worlds, where beautiful roses meet delicious pronuts (protein donuts! We came up with that too). Now you can send a unique, memorable gift to your loved one, a gift that truly represents a unique love story where two halves meet.
Due to its' exclusivity this is a pre-order product only but it is Sydney-wide delivery.
Our pronuts are acclaimed across Sydney and now that we've paired with beautiful red roses, choose to send it to their office Friday 12
th
to be the envy of the room, or to the comfort of their home Sunday 14
th
for that unexpected, sweet surprise.
The only gift you'll need that's combined romance with something sweet and tasty.
Treat 'Em has always been passionate about creating the best gifts that lead to memorable moments and deepening connections. We bring a twist to all that we do including creating Sydney's Only Healthy Dessert Box – where there is no other gifting company like ours.
Valentine's is one of our favourite times of the year, we love what we do and we love celebrating love. The love and care we put into the Valentine's Collection will speak for itself. Above all else, we take the strictest measures to ensure a COVID safe process from box creation to contactless delivery.
For a practical yet luxurious Valentine's Gift that is truly one of a kind, guaranteed to make your loved one feel special.
We've put in the hard yards for you so that you don't need to be Googling what to get your girlfriend/wife/boyfriend/husband/partner for Valentine's.
We'll even throw in a little extra tip to make this Valentine's with Treat 'Em that much more simple. For such a luxurious and expensive Valentine's gift, pair it with a love letter written from the heart. 12 Reasons why, a rose for each reason as to why they are the centre of your world. Everyone loves feeling special and appreciated – even better if it's the guilt free way.
If this is what we did last year, can you imagine this year?